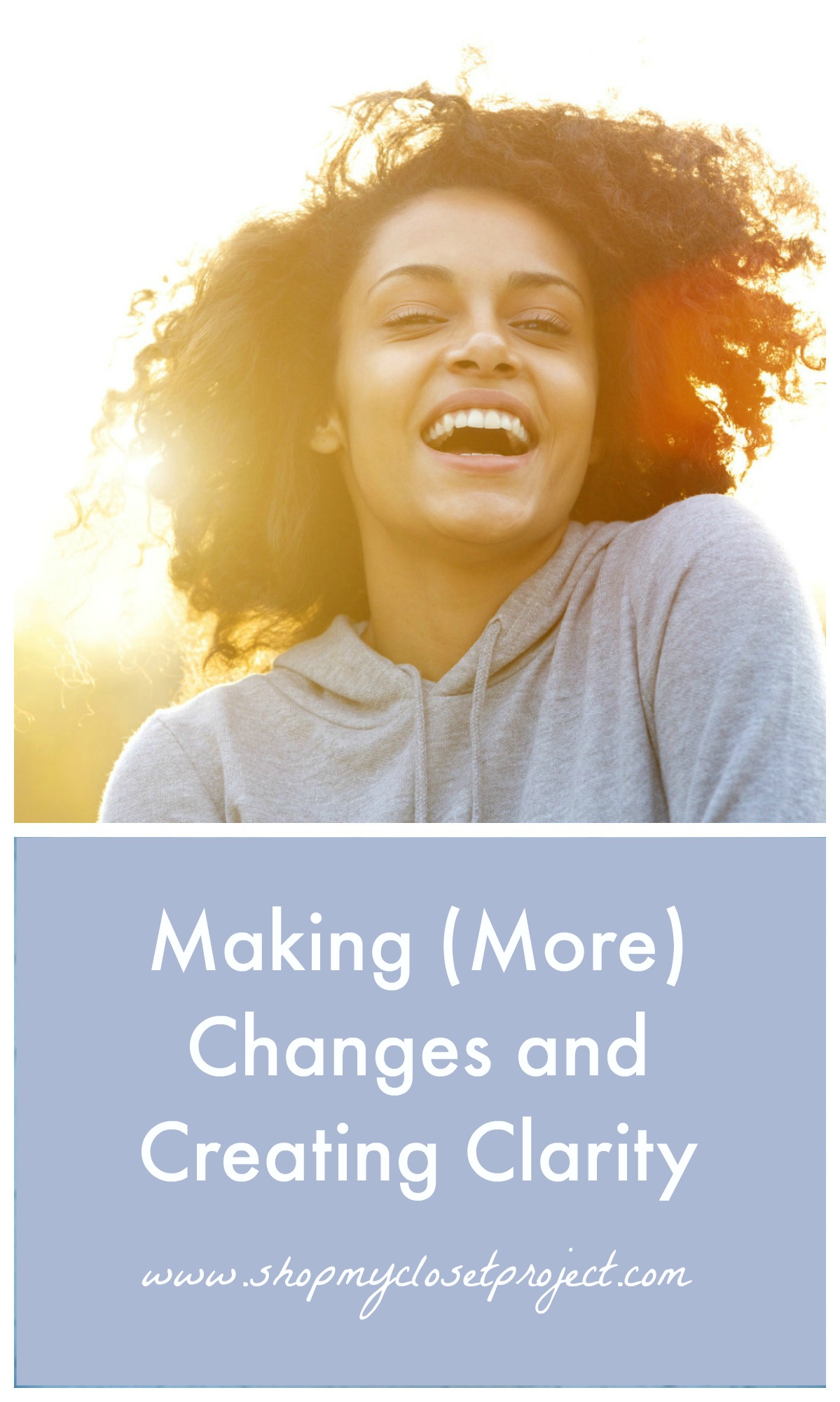 Making Changes and Creating Clarity
You're probably thinking what has happened to Michelle?  What the heck is going? I'm making some changes to what I'm working on and it has been a pain! This is the third post where I talk about narrowing down my focus and I think it's the last post like this…for this year LOL!
I hit my normal "I need a mental break NOW!" blogging moment that always seems to happen at this time of year (right before summer). This year I found myself focused on several different projects that really "spoke" to me but were completely different. It has been stressful but I'm not at the tail end of what has been a slightly longer process that I thought it would be.
The Four Winds
I felt like I was being blown all over the place and I also realized that I needed to have much clearer strategies for each component to my business. I've really struggled with the direction that I would like to move in as I go into my second year of working for myself. The issue is that each project that I'm working on has numerous components to it and it's so easy to want to do everything. But, whenever I focus on just ONE thing-I get good results. Making changes, significant ones needed to happen so I've spent the past few months niching down what I need to focus on for and getting really clear on what my goal is for each project. I thought I would share that with you now.
The Shop My Closet Project
Is a personal finance and lifestyle blog at heart. But, when I thought of The D.O.N.E Society concept it was initially housed on the TSMCP blog. Not any longer. I love personal finance and still have a long way to go with my own finances.  I still have tons of personal finance related posts that I would like to share and I would like to continue to share my financial journey from the lens of an entrepreneur. Finally, personal finance is part of my bigger mission to help people grow their income, stretch their dollars, and get a handle of their money. I will explore topics ranging from: groceries, savings opportunities, resources, hacks, challenges, and the list goes on. Basically, all things personal finance.
I absolutely love this blog and without this blog I wouldn't be the person that I am today. I wouldn't have imagined doing working for myself, helping others in a way that is in alignment with my beliefs, and living a life that is actually the way that I want to live my life.
I wouldn't have met so many amazing people who are also in alignment with what I imagine for myself and who want me to have an amazing life and "get" me. I wouldn't be a public speaker, marketer, a coach, and a community builder. I wouldn't be the "me" that I am now.
But, in the years since I started this blog I've changed. I can't just blog about personal finance-I need something more. I had begun other projects before some I kept working on-others I didn't. Let's talk about the ones I focused on and continue to work on.
Um, so…I have more than one website. We're going to walk through the other projects that I'm working on.
The D.O.N.E. Society
I created a community for people transition from 9-5 work to digital entrepreneurship. I am by no means the first person to create a community like this but I do have my own special spin on the process and have a much more personal finance and logistics oriented approach because of years of personal finance blogging. You're probably thinking: Michelle there are a number of different groups out there that already connect with future digital entrepreneurs so why create another group? Because I wanted to serve people in a way that utilizing my experience growing community, creating events, and working with people. Also, a number of these communities are HUGE so the personal connection has been lost and that's an opportunity for me to help people who would be lost in those groups.
Also, I am very passionate about helping people move towards lifestyle flexibility. I want people to spend time with their families, make more money than what their jobs would pay them, travel, take care of their health, and the list goes on. Basically, I want to help people move towards their best life-faster.
I am sharing all future posts about The D.O.N.E. Society (TDS) on my new blog housing all information about this specific project.  Blog posts about: entrepreneurship, marketing,  growing tribes, coaching, and anything related to growing a business will be on The D.O.N.E. Society blog. You can find that information at the following LINK. I am also in the process of beginning to interview people for The D.O.N.E. Society Podcast-it's not gone. But the tech is an issue (again) so I'm in the process of moving from Blubbry to completely hosted on Libsyn.  Again, I had to prioritize.
Colorado Luv Hub
I have a blog about all things Colorado. Seriously. It's called Colorado Luv Hub and, I've had a hard time working on the blog because I didn't want to be like all of the other 3 blogs about Colorado that are talking about what's happening each week and restaurants. Those blogs are actually pretty amazing and I didn't feel like I could contribute to what is already a well represented space and kicka@@ space.
I finally figured out the approach that I'm going to take-that no one else has and feel that it will be helpful and of service to the people who read my blog. If you're interested in all things Colorado, visiting or moving here, go to this LINK for more information.
Let's Talk
So..I'm also branching into public speaking. For those of you who know me personally you know I love to talk LOL! My goal is to inspire, encourage, and motivate people. I've had moments in my life when someone said the right thing at the right time and just helped me through a tough patch I want to do that for other people. I want to be a catalyst of positive change.
Whoa
As you can imagine, these are 4 very different areas of focus and not being clear about the end goal for each area was a bit overwhelming. Also, having things bleed together (TSMCP and TDS) was confusing to my readers and to me LOL! Each component has its own: social media focus, funnels, and marketing plan. Now I'm able to articulate what needs to happen each day and when it needs to happen with each project.
I am also focused on creating passive income streams as a component of each project. Weirdly enough I am the type of person who is a lot more productive when I have a lot more to focus on. In fact, I'm amping up EVERYTHING and I love it.
Life
It took a little over a year but I feel like "myself" again. I can't explain it but almost all of the negative mental energy stored up from years of stress, depression, and anxiety has basically gone away. I just am feeling better about myself in general. I am now exercising regularly, and have joined some free fitness communities that I will share with you later this week. I've also begun working on my social life (dating) and am excited to say that things are starting to happen (don't get too excited). It's amazing what can happen when you leave your house. Life in general is not perfect but I'm pretty happy and I'm excited to see what the future holds.
Making Changes
Is just a part of life. I've changed, some of my interests and areas of focus have changed. As a result I needed to make adjustments to my areas of focus so that I can stay true to me and start getting the results that I would like to see happen in my life.
I've basically niched down for each component that I'm working on  so that I can get better results. As a result of doing this I've created project clarity and I've stopped procrastinating because of feeling overwhelmed. Wish me luck!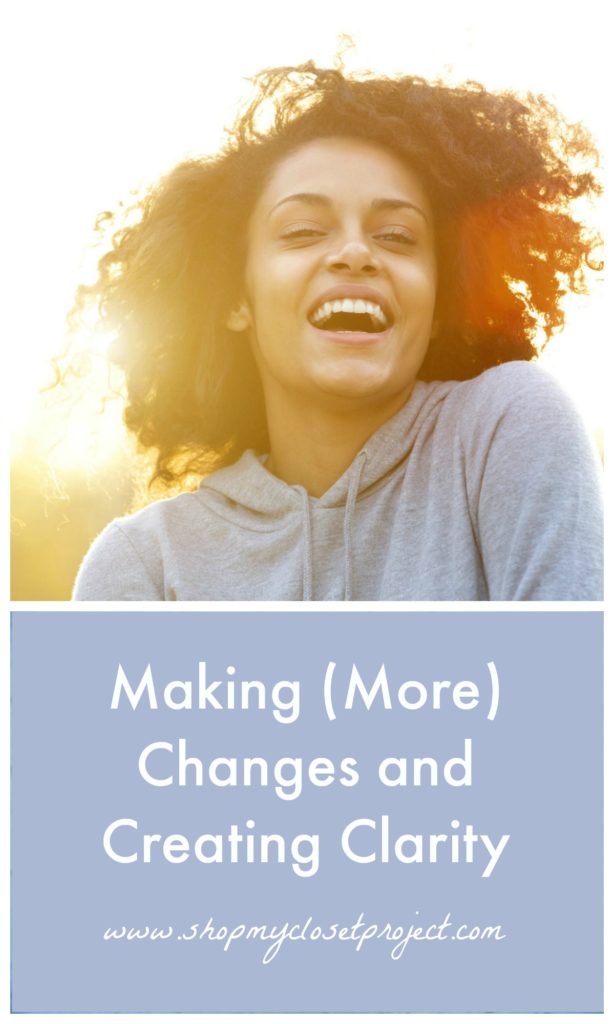 The following two tabs change content below.
I am an obsessive foodie, but not self-righteous with it, love travel, meeting new people, helping you look good, and am freaked out by people who don't enjoying reading...something! Grab a Perrier, read my blog, feel free to drop me a line! Hope to hear from you soon.