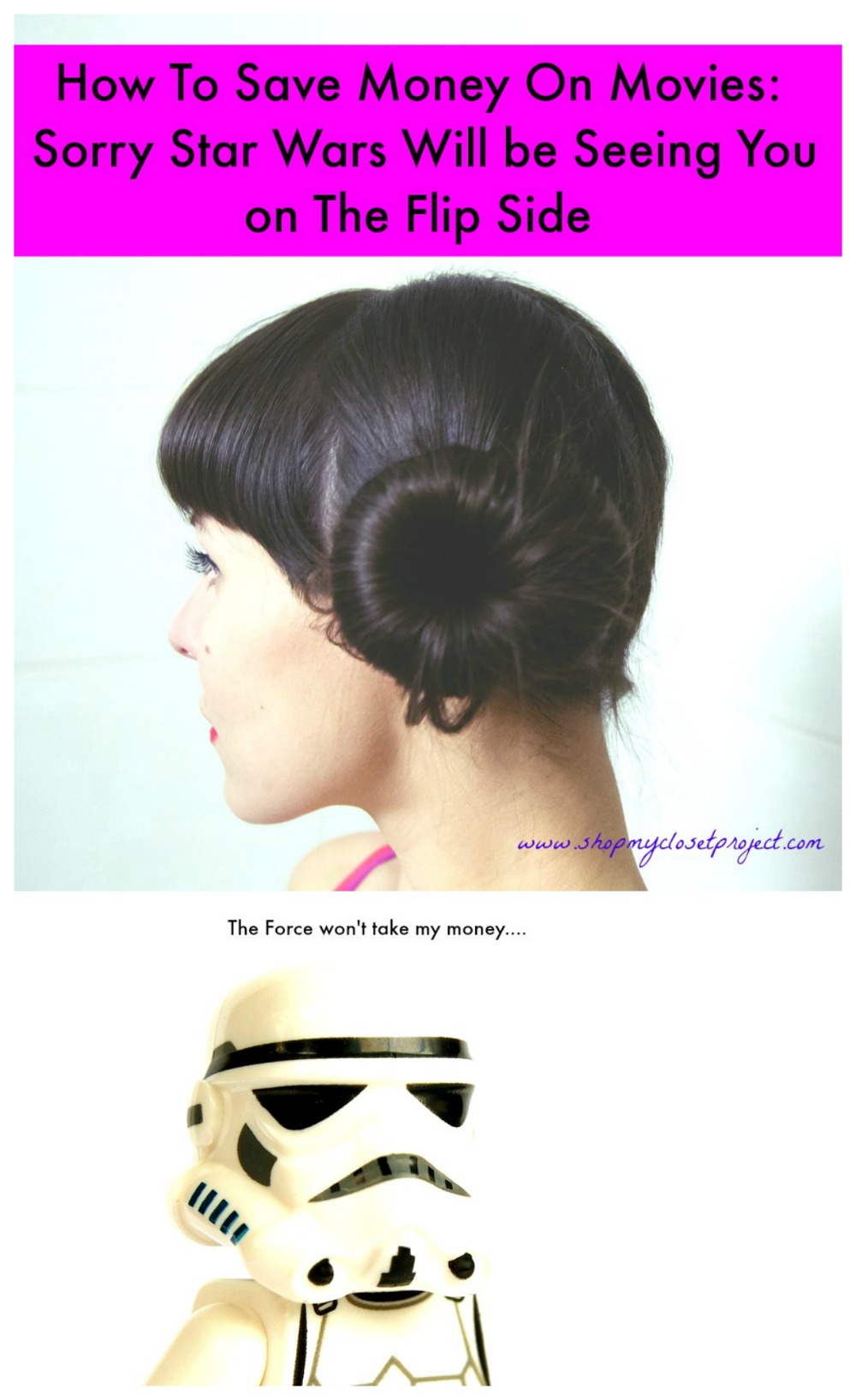 How To Save Money On Movies: Sorry Star Wars Will Be Seeing You on The Flip Side
* In order for me to support my blogging activities, I may receive monetary compensation or other types of remuneration for my endorsement, recommendation, testimonial and/or link to any products or services from this blog. Affiliate links will have an asterisk (*) next to them. Please read my disclosure here.*
I love watching movies so it might surprise you that I haven't gone to the movies this year. In fact, I now make a point of not going to the movie theater and still manage to stay somewhat culturally in the loop.
Star Wars  just opened last week and even though I am a HUGE, HUGE fan of the series-I didn't go. I hate going to the movies opening weekend for the following reasons: too many noisy people, too many noisy people, and it's expensive. Pretty simple.
I prefer to watch movies in the comfort of my own home where I can: pause it and rush to the restroom without missing anything. I can eat a steak and no one freaks out because of the smell. If I felt like having a glass of wine I don't have to sneak it in. You get the picture, it's just easier and let's be honest-much cheaper.
Movies in Denver are around $10 an hour. For many people that represents an hour of work. If I'm going to the movies I want: quiet, no one dropping stuff on the ground or talking during important moments, and I don't want to hear the crunching noise people make when they eat popcorn.  How to save money on movies is pretty simple: don't go. Stay with me and don't freak out-you will still see your favorite movies…just in a different  way. Actually there's a lot of ways to save and the following is a list of a few ways that I use to save money on movies:
Check Movies Out From The Library
I tend to reserve the latest movies from my library as soon as they are released. Myself and several hundred of my best friends end up on a list and as the cds/blue rays come in and people begin watching the movies one day I receive a notice that the movie has arrived and I watch it from the warmth and comfort of my home.
Love this!
Streaming
You pay a monthly subscription fee in order to access different t.v. shows and movies online. In order to judge the cost effectiveness of this option think about how much it costs for you to take your family to the movies. Think about: transportation cost, snacks, drinks, and ticket cost. You will probably find this to be a very wallet friendly option
Regular T.V.
I am so nerdy, but I admit that I still have a t.v. with rabbit ears. It works wonderfully, gorgeous picture quality and I have more than enough t.v. shows and movie options. I would say that this option is tricky if you would like to see your favorite movie in the year that it actually was released.
Matinees
Fortunately, many movie theaters still offer a lower priced matinee option or a day where movies are substantially cheaper until a certain time. Do a quick search in your town or city to see if there are theaters that offer discounted rates.
IBOTTA Rebates
I use the iBotta savings app * specifically to save on groceries. However, you can redeem your rewards for a Regal Movie Theater Gift Card of $25. Make sure that that you have a Regal Movie theater in your area before you use this option. There are other savings apps out there, just check your app to see how you can use your earnings. Check out my post on how to use IBOTTA here.
Second Run Theaters
There actually is a movie theater in Denver where it costs $3.00 dollars to see a movie before 6:00 p.m. and then it is $4.00 after 6:00 p.m. We used to refer to these theaters as dollar theaters but once it hits $3.00 dollars it's a bit awkward to call those theaters dollar theaters anymore. The great thing about seeing movies at these theaters is it's still a great movie watching experience: popcorn, drinks, and your favorite movie goers with you.
If you find that you're too busy when a movie comes out, want to watch your budget, or just aren't that into movies and don't want to pay too much for them, these theaters are a great way to save money on movies and still have an authentic movie watching experience.
Movies Can Be Cheap
I should say that I am not against enjoying the opening night madness if that's your thing. But, if you're trying to save money, break some spending habits, and would like to stretch your money these are some ideas to consider.
Have fun watching your next movie, save your money, and may the Force be with you!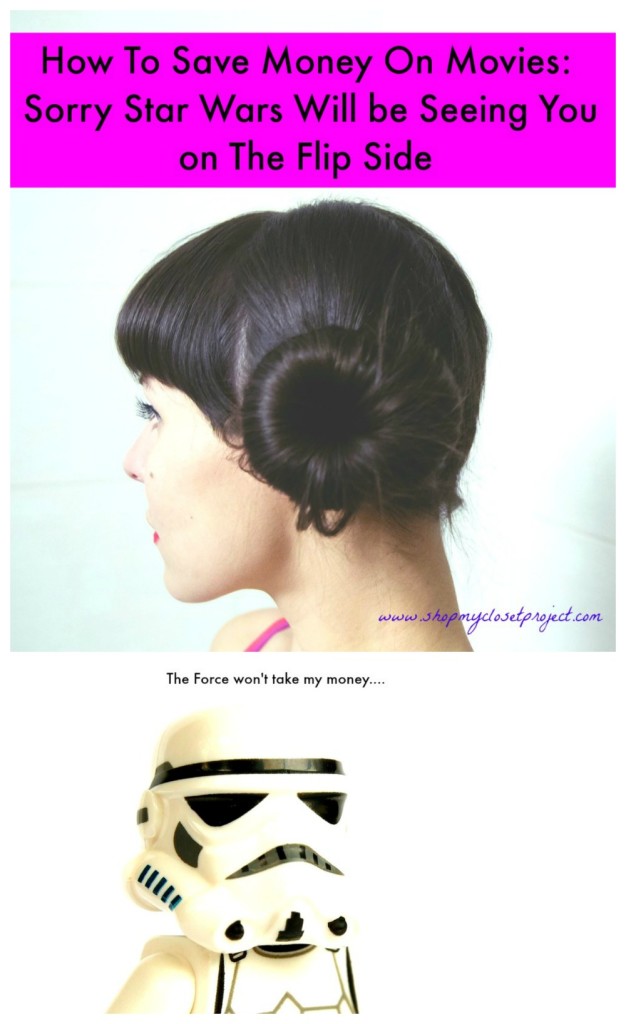 The following two tabs change content below.
I am an obsessive foodie, but not self-righteous with it, love travel, meeting new people, helping you look good, and am freaked out by people who don't enjoying reading...something! Grab a Perrier, read my blog, feel free to drop me a line! Hope to hear from you soon.