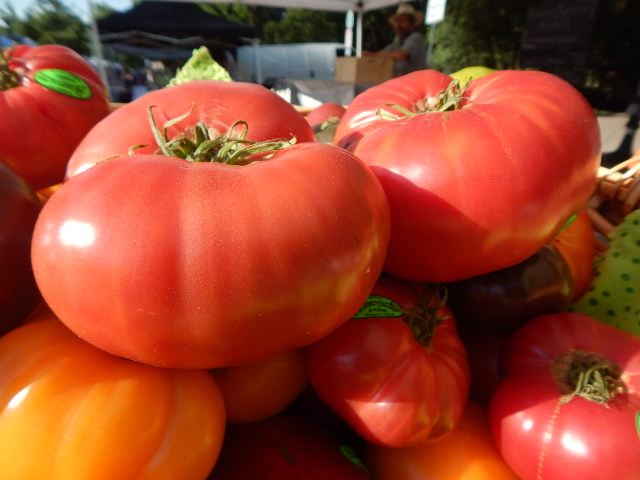 $20 Dollar Clean Eating Grocery Challenge-
* In order for me to support my blogging activities, I may receive monetary compensation or other types of remuneration for my endorsement, recommendation, testimonial and/or link to any products or services from this blog. Please read my disclosure here.*
One of the things that drives me crazy about grocery challenges is that people seem to never share low-cost foodie challenges with foodies in mind. And, if you're into clean eating or organic food-it's hard to find a food challenge that embraces the healthy and clean eating community. With that in mind, I thought I would share how I typically eat and do a $20 clean eating grocery challenge. And talk about the logistics of rocking any grocery challenge whether you eat clean (or not).
Related Posts: 
Want to Kill Your Grocery Bill this Summer?
Thrive Market: A Great Online (Healthy and Organic) Grocer that Saves You Time and Money 
My $20 Grocery Week: How I Rocked It!
$20 Clean Eating Grocery Challenge
I love these types of challenges because they push people to be creative and think outside of the box. First, I'll share some logistical tips, then I'll share what I ate. It wasn't crappy, it was all good food, and fresh.
Tip #1: Always Buy Good Quality
Whenever you go grocery shopping don't forget to purchase good quality items especially when they are on sale. Use the Ibotta savings app to check and see if there are deals only on the app. New users will get a $10 bonus using my code.  If I see that frozen edamame is on sale-I pick up several packages because I always eat it. Frozen fruit like mangos and blackberries? If it's on sale, I'm buying it. Better than Bouillion…yep, it's expensive, but I love it and use it weekly. If it's on sale-it goes in my basket. Let's be clear, I trying to buy good quality for everything that I'm eating because I refuse to compromise on my food.
When I purchase canned beans (chickpeas, black beans, etc) I get the best quality typically without sodium and as many as possible on sale. Like meat? I'm eating A LOT less of it, but, when I buy it I get it on sale at stores such as Whole Foods, or from my local farmer's market. Then, I freeze the extra packages for later.  Buying canned tomatoes? Again, best quality and I check to make sure there is no added sugar (it's a thing-eww) By purchasing your food with quality in mind, if you have a hard financial month at least you can still eat good food.
Tip #2: Check Your Pantry
Before starting a food challenge, go through your pantry and see what you have in it. Typically, when I read about a grocery challenge people talk about the amount of money that they will spend then go to the grocery store. They never seem to focus on this step. But, doing a pantry assessment is key because you probably have more grocery items and ingredients to work with than you realize. You will end up buying fewer ingredients and avoiding duplicate purchases.
You will also discover all of the different spices, sweetners, etc. that may have been languishing in your pantry for a little while.
Tip #3 Check your Fridge and Freezer
The week before my $20 dollar clean eating challenge I went through my fridge and realized that had some good stuff waiting to be thawed out.
Examples of what was in freezer:
Chocolate Soy Delicious frozen treat (like ice cream). Dessert. Check.
Whole Foods chicken thighs-Dinner. Check.
Frozen mango. Great for a smoothie. Check.
Edamame. Good for a snack (or blended into a soup) Check.
Coffee ice cubes (for smoothies)
Peas. Great for a soup. Check.
Fresh roasted chilies. Good in a soup or with meat.
Examples of what was in the fridge:
Ripple (it's a milk alternative made with peas-higher protein content)
A ton of veggies/citrus fruits
Butter (LOL!)
Kimchi-Yes, I regularly have kimchi in the house. Love it.
Tofu-currently I have the soft kind for soup.
Yogurt-Non-dairy and Fage.
Made in Nature Snacks.
I realized that I had a ton of veggies and fruit in the fridge. And, I knew that I wouldn't be able to eat them quickly. But, I could make fresh juice using my fabulous Vitamix Blender (#obsessed) so I made some green juice last week and it was delicious.
Step # 4 Assess Your Tools
What in the heck do I mean? Take a few minutes to think about your kitchen tools. I use certain kitchen gadgets to help me make different meals. I'll share a couple pictures below:

Vitamix Blender (obsessed) I use it to make the following: soups, gazpacho,
fresh squeezed juices, hummus, and more.

I love adding fresh lime or lemon juice to many of the recipes that I cook. I also like use fresh lemon juice for salad dressing (good olive oil and lemon juice) delicious.

Bamboo Steamer-yes, I own one and I love it! I use it to steam veggies, fish, or pot stickers. I use it at least a couple of times a week.

I love, love, love good coffee. I use my coffee press every single day. Seriously, every single day.

I LOVE my crockpot. There is nothing better than throwing ingredients into a pot and forgetting about it until you return home. Since it's summer I use it  A LOT less but it is one of my all-time favorite kitchen tools.
$20 Clean Eating Grocery Challenge
What did I end up eating during that week after I took all of the above steps?
Chilled cucumber soup

1/2 avocado
red pepper flakes
2 large cucumbers seeded with skin removed
1/2-1 cup of Ripple (or non-dairy drink of your choice)
garlic cloves
Blend-Vitamix
Chill
Serve with drizzle of olive oil and chopped up avocado
Japanese Fried Chicken

-Inspired by the Milk Street Recipe-I thawed out the chicken and used my Japanese spices, cornstarch, and fresh ginger to make some of the best-fried chicken I've ever had.
I pick up this spice from Pacific Mercantile Market in Denver whenever I'm picking up Japanese food ingredients.
Matcha Smoothie

1/2 cup Greek Yogurt
1/2 tbsp of Matcha Powder
Pea Protein powder (Whole Foods)
a squeeze of Agave Nectar
1/8 of a cup of frozen mango
some banana (to your taste)
cocoa nibs a small handful
Gazpacho

-A wonderful meal for summer! How I make it:

6-8 fresh tomatoes chopped
1 can good quality tomatoes (no sugar or salt added)
A few chopped garlic cloves
chopped cucumber (1 is enough, and remove the skin and seeds)
Chopped celery (a couple of talks) optional. But, it gives it a nice crunch. You can also substitute fennel for the celery.
a 1/2 tsp of Better than Bouillion to give it a deeper flavor.
Chopped jalapeno (to your taste)
Cilantro-1/4th of a cup
Chopped avocado to top it off. You could also use: shrimp or hearts of palm.
Steamed Veggie Pot Stickers

with a soy sauce, sesame oil, vinger dip that I put together. The pot stickers were premade and I steamed them in my Bamboo steamer.
I also ate some salads, Made In Nature fruit fusion/coconut nut/ and figgy pop for snacks.  (non-gmo, yummy, and a Colorado-based company).
Convinced Yet?
Or at least inspired to try spending less on good quality groceries. You just need the following:
You just need the following:
Download the Ibotta savings app and get $10 when you redeem your first savings (there is a $20 cash out threshold)
Have fun saving money, using what you have in your house, and tapping into creative cooking. Let me know how it goes! Email me at: michelleismoneyhungry@gmail.com and keep me posted.
If you're trying to free up cash, spend less, or prioritize your money towards what's important:
Debt-repayment
Investing
Savings
Etc.
Take the 5 Days to $500 Challenge today! You will receive 5 days of straightforward tasks to help you find, free up, and save your money. No need to hoard ketchup packets, or stop going for coffee.
The following two tabs change content below.
I am an obsessive foodie, but not self-righteous with it, love travel, meeting new people, helping you look good, and am freaked out by people who don't enjoying reading...something! Grab a Perrier, read my blog, feel free to drop me a line! Hope to hear from you soon.