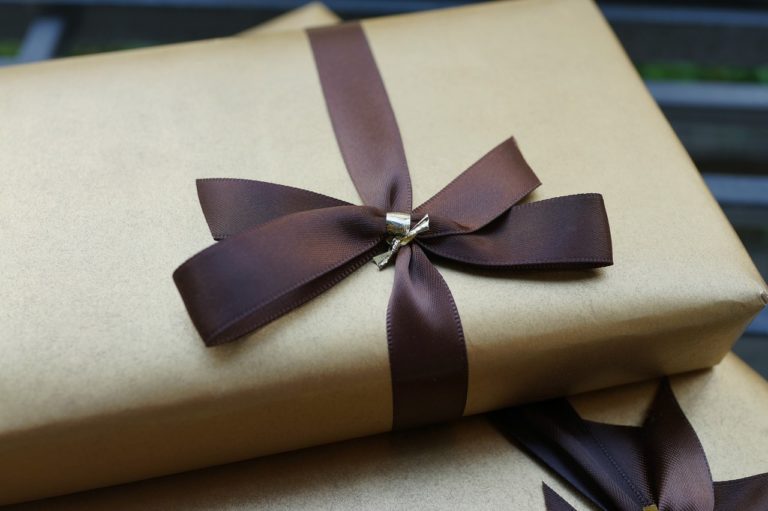 25 Cool Gifts For Christmas When You Have No Clue
* In order for me to support my blogging activities, I may receive monetary compensation or other types of remuneration for my endorsement, recommendation, testimonial and/or link to any products or services from this blog. Please read my disclosure here.*
OMG. As I write this post it's a frigid 29 degrees in Denver and 2 1/2  weeks until Thanksgiving. The holiday season looms ahead. I'm going to admit to something that may surprise you…I don't buy holiday gifts. I buy gifts throughout the year and tend to focus more on experiences during the Holiday Season (a lot less stressful) BUT, if you love giving gifts at this time-but don't have a clue, I've got you covered! Here's my list of 25 cool gifts for when you have no clue.
These are items that I either use in love or am projecting that I would like one of my friends and family members to get for me sometime this year. I kid, I kid…not.
25 Cool Gifts
One of my biggest goals for 2018 is to finally, finally lose the 30 extra pounds that has settled loving on my frame. Technically, I gained around 65 pounds and lost about 1/2 of it…I use the FitBit Flex 2 and actually have this bangle- #obsessed. It's super cute and I wear it every single day.

While not a perfect president, President Obama remains my favorite president ever. Feel free to gift me this book. I love this man. You don't have to agree…and I don't care 🙂
What if I told you that I'm oddly fascinated by this card game…but, I've played it? I've heard great things about it. So, if you play it-give me some feedback.
During what I would call "The Technological Dark Period" I was dealing with some severe tech issues. Like, I need to replace my MAC because I'm running a digital business….but, I didn't have enough money to do it quickly. The Acer Chromebook was my work around and I LOVE this machine. Let's be clear-you can't download software onto it. But, I was able to continue running my websites and social media until I could get my new MAC. It's also a great option if you have a tight budget and aren't doing anything other than using GoogleDocs.
The story is that my first bike ride happened when I was a week old…because those things happened back in the day. Fortunately, I survived my childhood and I continue to love riding bikes. I usually get free bikes, but, I purchased this exact Public bike this year. I LOVE THIS BIKE. It's awesome. And, it's much lighter than my last (free-brand new) bike.
I'm a vanity vegan. I've coined the phrase. Basically, when I feed myself I try to eat vegan (even though I've done a terrible job after attending FinCon17. If someone else is feeding me-I eat what they put in front of me. For vegan recipes I love the "Oh She Glows" website-but, would also like to have an actual book in the house. 
Do you enjoy getting your shavasana on? So do I! Is your current yoga map smelling a little ripe? Pick up this yoga kit start fresh in the new year.
Sometimes you just have to declare your intention. Mine moving into 2018 is to remain ZEN AF, because 2017 was mentally exhausting.
Life without spice would suck. And, life without Sriracha would be really sad. For those of you who are huge fans of the condiment taking over the U.S. get a mug to that proclaims your love to everyone.

You can never have enough socks. And sometimes it's nice to wear some magical unicorn socks under a boring outfit.
In keeping with being ZEN AF, it's also important to let Satan know-NOT TODAY. Don't mess with me-I'm not playing with you, or the rest of the world trying to play with me.
I have an unreasonable obsession with journals. I love them. Seriously. I love them. I enjoy writing down my thoughts, ideas, budgets, etc. And journals that have positive affirmations are the best.
After almost a month of trying to figure out what planner would work best for me going into 2018 . The Simple Elephant planner will be the planner that I use next year. I love the following things about it: areas for gratitude, affirmations, and goals. The calendars are undated, an area for a mind map and vision board, and the days have enough space to write in. Finally, there's a ton of blank pages that I can use to write down notes, thoughts, and observations.
For those of you who need an in-home assistant. The Echo has you covered. I'm still a little leery, but, I'm sue eventually one will find its way into my home.
As a coffee connoisseur, I'm always on the lookout for great coffee. Marley Coffee is delicious, smooth, and rich.
If you're a lover of Perrier or La Croix, eventually you're going to end up buying a Soda Stream. Here is a link to my experience buying a Soda Stream and it continues to be one of my favorite kitchen tools ever. I use it daily and drink a ton of water as a result.
Sooner or later, the Vitamix was going to end up in my life. Every single time I saw a demonstration I would drink the delicious treat that the demo specialist made and then think about all of the ways I could rock this machine. I unapologetically love it! I use my Vitamix to make fresh pressed juice, soups, smoothies, and will experiment with nut milks soon. This is a tool for a person who truly enjoys cooking.
Several years ago I purchased a pair of Frye Boots. They are made in the USA, gorgeous, ridiculously expensive, and worth every penny. I'm still wearing them years later and the style that I chose is still a classic.
Winter is coming. Do you have a Winter Safety Kit in your car? If you live in a cold weather climate this is urgent. Place a blanket, snacks, and hand warmers in your trunk as soon as possible.
I may have a thing for guys with beards. Like every woman looking at the different Beard Instagram feeds. Or, I'm just thirsty AF (just checking if you're still reading LOL). Your bearded guy will love caring for his beard with this kit.
Nothing more needs to be said.
If you're dealing with one of those people who basically hates everything-get them a gift card. It's impersonal, but, you won't have to listen to them b$tch about what you bought.
There is nothing better than a nice pot of French pressed coffee. This is the actual French press that I own and it brews up a good cup of coffee. Just put some Marley Coffee in the bottom and some boiling water-let it steep and you're ready to rock and roll. Always have good non-dairy or dairy creamer to pair with it (if you like creamer).
The following two tabs change content below.
I am an obsessive foodie, but not self-righteous with it, love travel, meeting new people, helping you look good, and am freaked out by people who don't enjoying reading...something! Grab a Perrier, read my blog, feel free to drop me a line! Hope to hear from you soon.