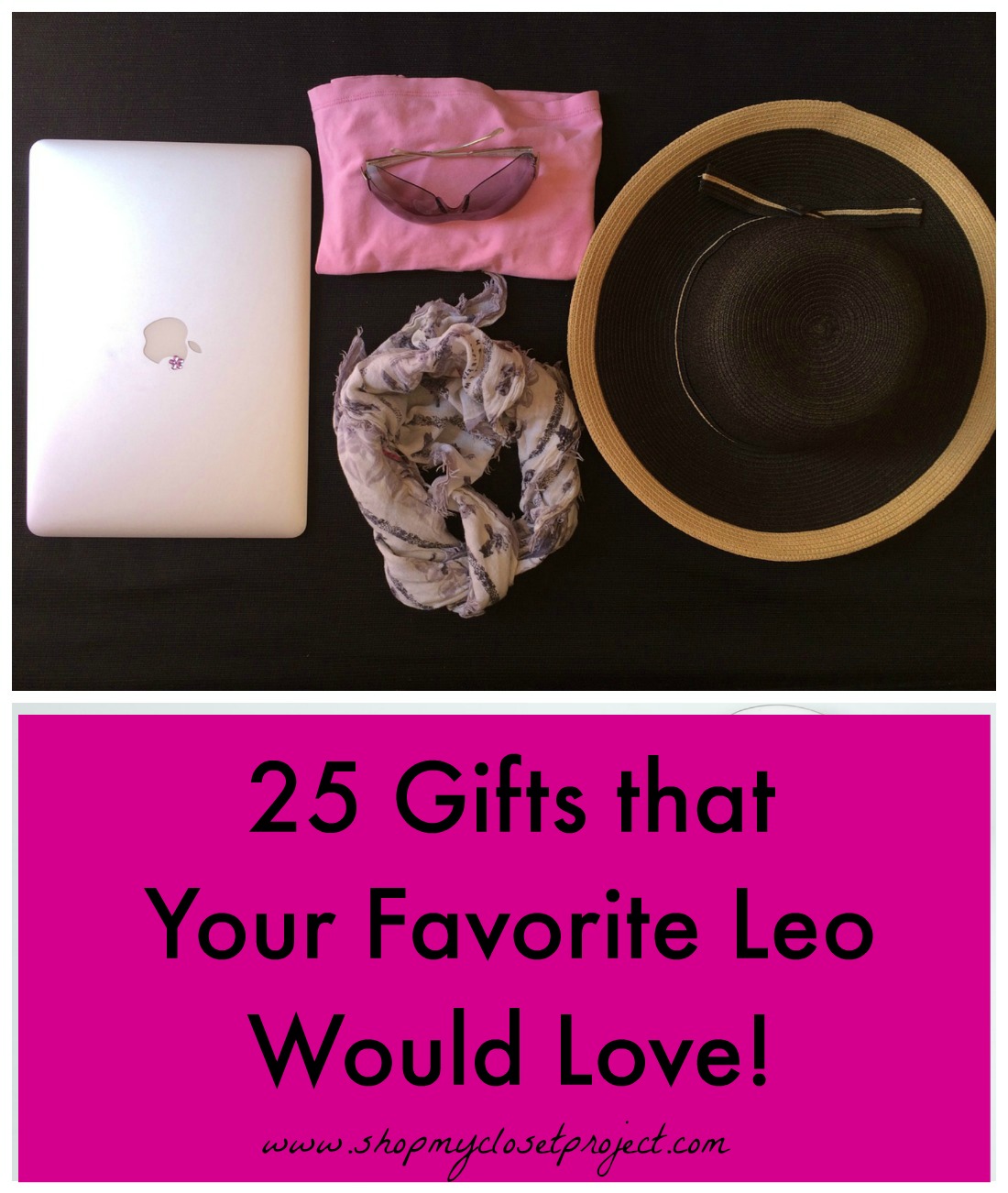 25 Gifts that Your Favorite Leo Would Love!
* In order for me to support my blogging activities, I may receive monetary compensation or other types of remuneration for my endorsement, recommendation, testimonial and/or link to any products or services from this blog. Affiliate links will have an asterisk (*) next to them. Please read my disclosure here.*
Oh, hey, I'm a Leo!! And, I love presents, and parties, and being the center of attention. Umm…did I actually admit that? Well,  at least I'm honest. One of my goals with my blog is to help people save or, when you need to spend find the best options for the most wallet friendly price.
25 Gifts that Your Favorite Leo Would Love!
As we head into August, September, etc. we move closer and closer to the Holiday season. If you are a person who purchases gifts please don't go broke buying gifts. At this point I am very, very deliberate when purchasing gifts. Below is my process.
Then, cut your budget by 25% (you've got this)
Buy gifts ahead of time so that you always have some on hand. I have baby clothes in a drawer so that I can give them to one of the many little people in my life. I actually rocked free when collecting those gifts by using my affiliate earnings to purchase those clothes.
I decided to create my dream list of gifts. Obviously I left some items were left off:  such as trips to Nicaragua, Colombia, or South Africa which are glaringly missing from the list. And, a Vitamix Blender that I've lusted after for years but still is a bit  too rich for my blood.
Instead, I've created a list with items that range in price from around $7-$175 (the bike) most of the list includes the usual suspects such as: socks, books, and t-shirts. I embrace a bit of whimsy for each item because socks, books, and t-shirts can be fun.  Let's begin.
Funky Veggie Kit
I love this kit because it makes growing veggies FUNKY!
 Bellabeat
I am super focused on fitness and have been looking for a new fitness tracker. The Bellabeat is so cute and is on my wish list! It's designed for women who want their fitness to be a little more sassy.
Soda Stream
I love Perrier. In fact, I've loved drinking Perrier since I was 7 years old. Seriously. I asked my mom. The think is a multiple bottle daily habit gets expensive. So, I decided to make my own seltzer water and order a lovely glass of Perrier when I go out. I've saved a TON of money and am drinking a lot more water.
Long Socks

You can never have enough socks. And Sriracha socks are awesome.

Polaroid Zip

Sometimes you just need to print out some pictures and put them in a frame.

Simply Gum
Don't walk around with stank breath. Simply gum is just simply gum killing bad breath one mouth at a time.
Mad Rabbit Kicking Tiger Bag
I'm constantly trying to find the perfect bag. I carry a lot of stuff: snacks, umbrella, my wallet, my laptop, and…a couple of other items. I'm sure there is a perfect bag out there. And, Mad Rabbit Kicking Tiger bags may have it.
 I Love Coitus T-Shirt
If you're a fan of The Big Bang Theory you get this t-shirt. Or, just get this t-shirt LOL!
Field Notes

I love notebooks. I've tried to remain faithful to Evernotes, etc. But, there is nothing like writing down, my thoughts, ideas, and observations. These notes come in graph, unlined, or lined.


Wonder Woman T-Shirt
They have finally made a Wonder Woman movie. I used to have Wonder Woman underoos. So, this t-shirt just may be in my future.
Zora, Maya, Toni, Alice T-Shirt
Zora Neal Hurston, Maya Angelou, Toni Morrison, and Alice Walker. Amazing African-American writers. If you haven't read their collective works-begin now.
Marble Mac Case

By the fourth year of owning your make you (I) just feel like switching things up. This case is an expensive way to do that.

Get Shit Done Mug
This is a great mug a person working on goal, an epic project, or just needs a some encouragement this mug will do it!
Smitten Kitchen Cookbook
I love food. I love cooking. This book is awesome-the end.
Olives, Lemons, and Za'atar Cookbook
Ditto. Same as above.
Peacock Zipper Pouch
For those moments when you pick up change.
Bat Girl Flask
You know you've secretly wanted a flask for years. Here's a chance to get one.
Save Ferris T-Shirt
"Life moves pretty fast. If you don't stop and look around once in a while, you could miss it."
Ferris
Jealous Games Sunglasses
I love these sunglasses.
Mushroom Farm
I just, I just want to grow mushrooms.
Krups Coffee Grinder
Because whole beans are LIFE!
Unicorn Rainbow Blast Socks
Everyone needs to rocks some Unicorn Rainbow Blast socks from time to time.
Good Vibes Only T-Shirt
This may be the first item that I purchase from this list (and the unicorn socks) the next time I decided to add to my wardrobe. I just want to keep people's negative energy away from me. This t-shirt would make that wish pretty clear.
Cruiser Bike
My favorite mode of transportation  on wheels is my bike. I could ride my bike around town for HOURS. In fact, I am looking forward to riding my bike from the edge of Denver to Boulder sometime this fall (it's too hot for me to do it now). Because there is a completely separate path along the highway. Don't worry the path is completely separate from the highway.
So, here is my dream list of items for your favorite Leo LOL! Again, don't go broke during the Holiday (or birthday/season) always make a list and then cut the amount by 25%. Remember, it's important to set boundaries with the people in your life. Be clear about what you can afford and set firm boundaries. You shouldn't have to  feel  like Scrooge during the holidays  or during moments when you would like to give a gift to family and friends.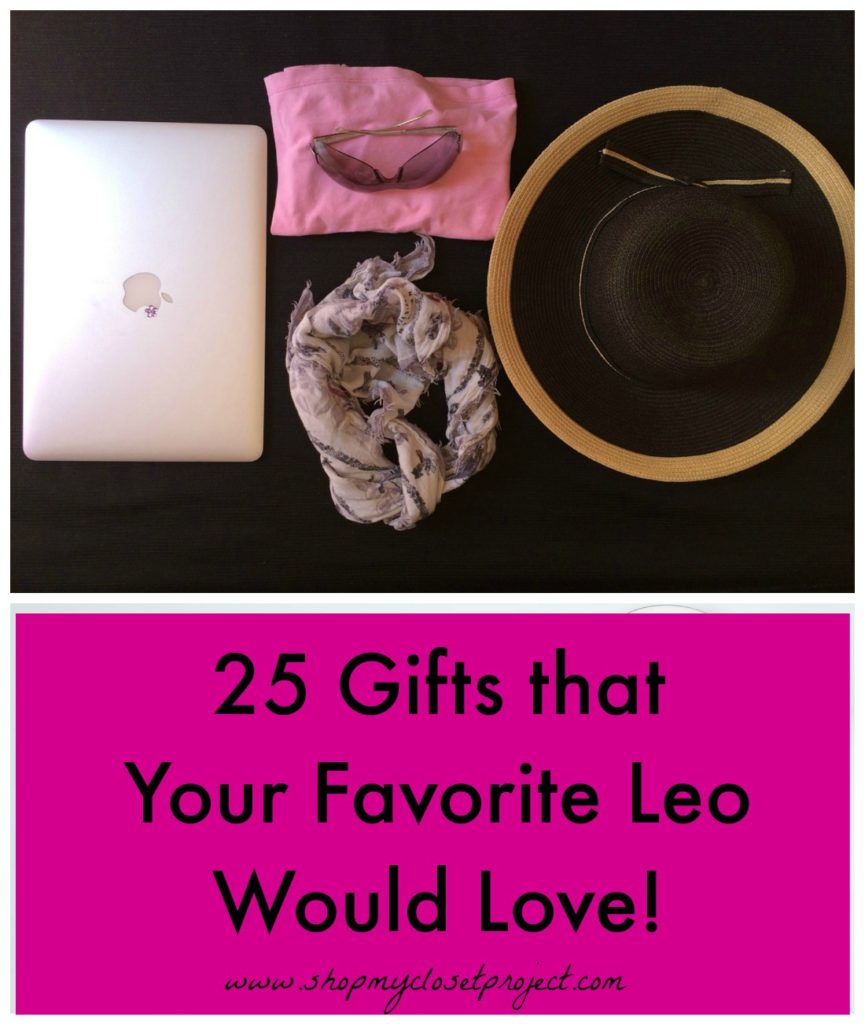 The following two tabs change content below.
I am an obsessive foodie, but not self-righteous with it, love travel, meeting new people, helping you look good, and am freaked out by people who don't enjoying reading...something! Grab a Perrier, read my blog, feel free to drop me a line! Hope to hear from you soon.