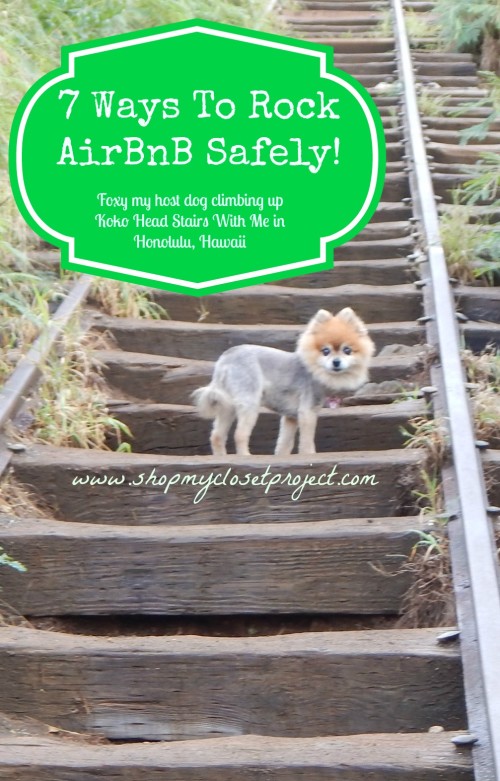 7 Ways To Rock AirBnB-SAFELY!
As you know by now, I am currently on an 11 week trip overseas. I lucked out in that 7 weeks of that trip I am able to stay at my friend's house for free, I did have other places that I was visiting and obviously had to pay for.
I have traveled all my life and am always looking for new and SAFE ways to save money on my trips. Accommodation is clearly one of the biggest expenses that you have to manage. So, when I began planning this trip I looked very closely at AirBnB options and decided to use AirBnB for the Hawaiian part of my trip. I am so glad that I did.
I have to admit though, that I had a slight sense of nervousness about using this service especially after reading a terrifying story that happened in Barcelona. I should say that whenever you're staying in a hotel/hostel/etc there are several things that you need to consider and the following are some  tips that I would like to share.
Don't be the first to book a property!

Sorry potential hosts but I am not going to be the first person to book your property. If you're sketchy, scary, or downright weird I don't want to be the first person to discover that. If you're a host (and not sketchy) you can work with a friend or family member who is coming into to town and host them so that you can get your first review.
Read The Reviews! 

It's not enough to read the review, you need to look for whatever would be a red flag for you. Most people who are normal, gracious hosts will have at least 3 sentences worth of information from a guest. For example: "I enjoyed staying at Bob and Jane's house. They were so nice and helpful and the room was…." If there are a series of super brief , lukewarm comments then probably there is an underlying issue.
Read the Host's Profile and the Reviews!

I stayed in a wonderful property in Hawaii that had a number of small mini condos managed by two people. Their profiles were robust meaning they shared a lot about themselves and their expectations. The commenters mentioned how nice the managers/hosts were and they were spot on! One of the managers took me for a killer hike up Koko Head Stairs. I wouldn't have been able to go if she hadn't driven me to the park. It was so fun!
Trust Your Instincts!

If a profile picture is creepy just trust your instinct and move on. There was one profile where the guy had a camera and even though he is probably a great guy, I was wondering "are you going to take creepy pictures of your guests" ? For me it was too weird to deal with. But other people may just think he is an eccentric photographer. I don't have the time or energy to figure that out when I'm traveling, so those are the profiles that I will skip. Or, if there is no picture in the profile window I have to wonder about that. Who am I dealing with? Why don't they have a picture posted?
Share The Address!

You need to always share the address of where you're staying (hotel/AirBnB/Friend's house) ALWAYS. You need to innocently email your AirBnB host and say the following "I can't find the address and I need to email it to my: boyfriend/girlfriend/best friend/cousin/mom/dad whomever" Even though the address is always listed after you book 🙂 Then, you email back and say "Oops! Sorry about that I see the address now I will forward that to.." This lets your host know that everyone knows where you're at.
Location, Location, Location!

Try to avoid staying too far from the Central Business District/City center. Or, stay within walking distance of transit stops. You want to google the area and see what other people are saying about the area you intend to stay in. If commenters say "it's scary at night, remote, it's hard to get too…" then this may prove to be problematic for you if you decide to return late to the location, etc.
Lock Your Stuff! 

When you leave the home that you're staying at always lock your suitcases. Keep things nice and tidy in the room and then LOCK YOUR SH$T. In fact, with the exception of your friends and family's homes you should always lock your suitcases. If I am staying in a hotel, I lock my suitcase. If I'm in a hostel-I lock my suitcase. Anywhere where other people whom I don't know have access to my things-I will lock what is important to me. 
As a result of these safety precautions I have, so far, had very fun and safe traveling experiences all over the world. I know that it is a bit heavy to read all of this advice, but sometimes people forget to watch out for themselves when traveling.
I am currently working to book another AirBnB accommodation in Melbourne as the hostel that I'm at has the HARDEST BED IN THE WORLD. My neck hurts. I don't mind that the hostel is lively, but I refuse to give up on good night's rest. I am even able to sleep on a bus. So, the bed is pretty bad.
Please note that there are AirBnB affiliate links throughout this post. If you click on a link and book through my link you will receive a $25 credit. I will receive $25 when you travel. Win, win.
Safe travels and let me know what your experience has been using services like AirBnB!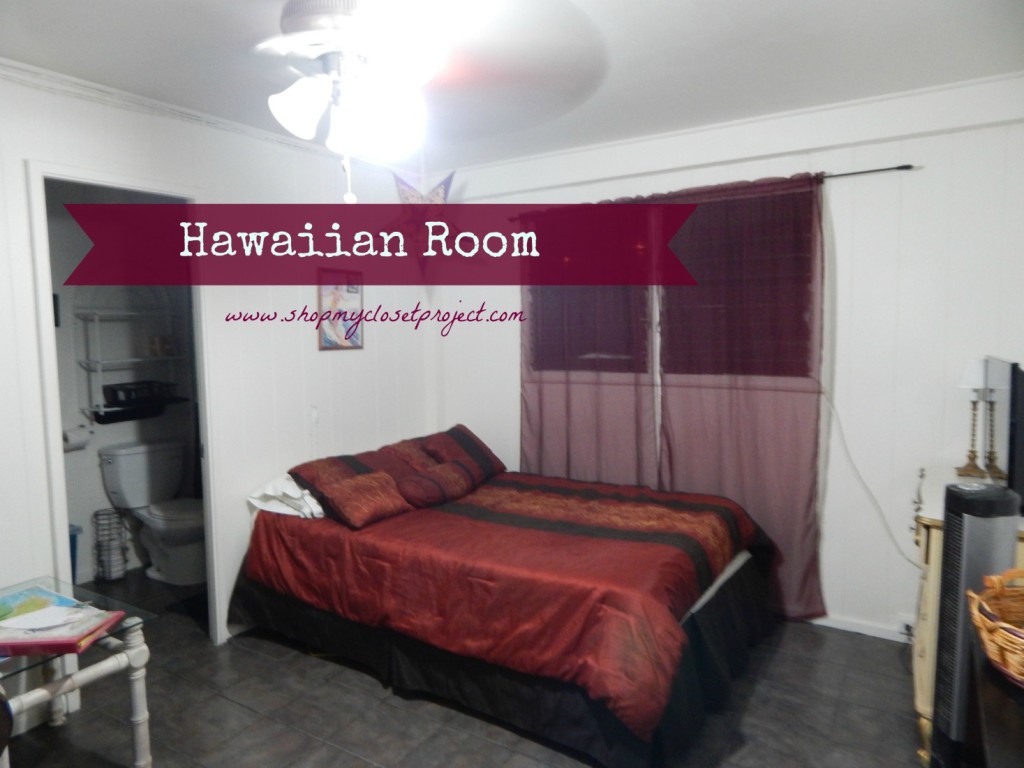 The following two tabs change content below.
I am an obsessive foodie, but not self-righteous with it, love travel, meeting new people, helping you look good, and am freaked out by people who don't enjoying reading...something! Grab a Perrier, read my blog, feel free to drop me a line! Hope to hear from you soon.