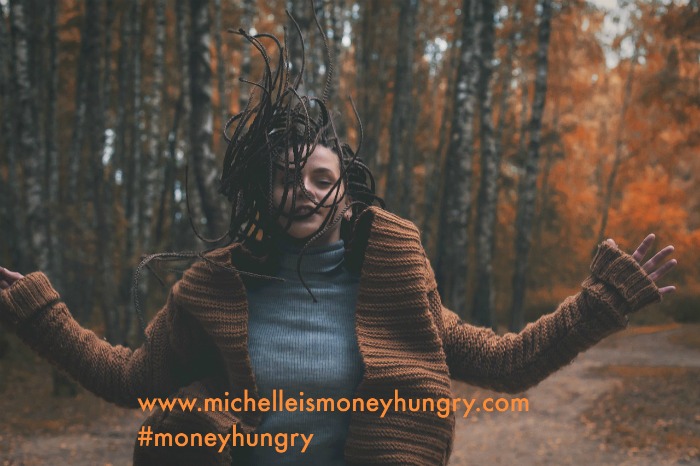 Setting Financial Goals that You Can Actually Achieve
* In order for me to support my blogging activities, I may receive monetary compensation or other types of remuneration for my endorsement, recommendation, testimonial and/or link to any products or services from this blog. Please read my disclosure here.*
It's officially the "New Year" and, if you're like a lot of people, you're probably working on setting some amazing financial goals for the year. Financial goal setting can be scary, overwhelming, or even incredibly exciting depending on the result that you're working towards.
Listen to the Episode
The Foundation Series
Setting Financial Goals
Is an incredibly introspective and intense process. Many people avoid it because (if you're smart) part of the process of achieving your goals is to spend time reflecting on your role in getting the results that you're currently getting.
Many people in the personal finance space get WAY TOO meta about the process that people should take to achieve their goals.
I say-do what you can commit to. That simple. If you're trying to pay off debt, save, make more, just use the process that you will actually commit to.
Before You Start
Find a community of like-minded people such as FinCon
Read the book "Overcoming Underearning" by Barbara Stanny

Focus on micro-actions, and, as you get into a rhythm and experience successful outcomes-make adjustments along the way

Do a Financial Audit

Spend time looking at where your money is going. You may be running a tight ship! Or, you might find that there is room for improvement. Look at the following line items in your budget:

Personal upkeep-fashion/hair/nails/massages/etc

Personal development-courses/conferences/etc.
Look at what absolutely can go and what you can keep by envisioning things differently. As I worked through my financial mess I still: traveled, shopped, at great food, and more-I just approached it very differently (and without using debt to do it)
$13,500
By embracing a financial audit before focusing on my goals I freed up THOUSANDS of dollars in cash that could be redirected to debt-repayment. Once I'm done repaying the bulk of my debts (sometime this year) I will be using that freed up cash. Also, by embracing the audit-you begin your financial goals feeling super empowered.
That $13,500 represents $1125 a month in freed up cash. Nice.
The following two tabs change content below.
I am an obsessive foodie, but not self-righteous with it, love travel, meeting new people, helping you look good, and am freaked out by people who don't enjoying reading...something! Grab a Perrier, read my blog, feel free to drop me a line! Hope to hear from you soon.